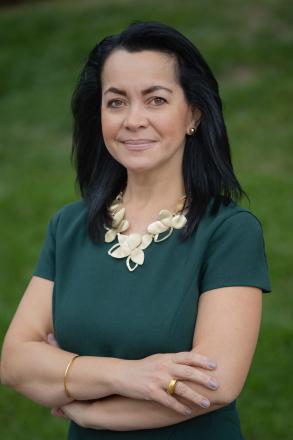 970-829-8518 | Gisselle@alittlehelp.org
6 years ago, Gisselle relocated from Mexico to Denver, and soon after she started her journey with A Little Help. She had been in the world of Marketing for more than 18 years. Starting in an agency for the Hispanic Market, at Citibank, she was VP of Marketing Credit Cards for the Affluent Segment, and then she was at HSBC. Initially, she studied Fashion Design, then Marketing caught her attention, but she also obtained degrees in Art. Creativity is something that she always tries to apply not only in her professional life but also in her personal life. Because of this, she is always trying to travel and look for new places to visit. In addition, photography is something that she has recently developed an interest in. She is an animal lover and has 2 dogs and 1 cat. Through an ad on the internet, she found out about an event called "Service Saturday" that she could be a part of, while she learned more about the city and the community. Since then, Gisselle has been ever-present for A Little Help. She has not stopped learning, and this is one of the most important things for her. She is more than grateful for all the support she has received from this organization and community. She couldn't be happier to be here.
Gisselle brings an evident knowledge of fashion, laughter, and genuine demonstrated care for our members and volunteers to our team!