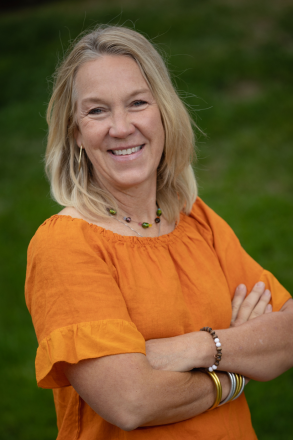 720-817-4744 | Tanya@alittlehelp.org
Tanya Matthias is a wife and mother of two who has lived in the Denver area since 1999. Tanya worked as the Marketing Director for an international company out of Oxford, England prior to taking a few years off to raise her two children. She spent those four years volunteering and running various fundraising events and participating in a number of boards at her children's school. Tanya has worn many hats with A Little Help, she first joined us just part-time helping in the office with our member calls then quickly moved to full time and working on events and fundraisers as our Community Outreach Director and then as our Metro Denver Director to her current positon as Program Director for A Little Help. She is thrilled to be part of such an enthusiastic group of people at A Little Help and couldn't ask for a more rewarding job. 
Tanya is known for her equal opportunity approach to snarkiness, choice of unusual headwear, and unconditional professionalism.