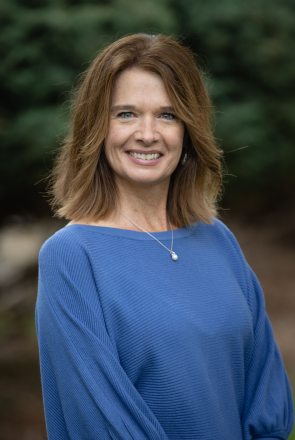 970-829-8525 | Colleen@alittlehelp.org
Colleen brings more than 20 years of experience in donor and volunteer relations where she served as the Executive Director of the Alumni Association and Managing Director of Donor Relations for CSU-Fort Collins. Colleen is a Colorado native, born and raised in Pueblo, CO and has lived in Fort Collins for 28 years.  She has been an active volunteer with National Charity League, Larimer Humane Society, and other northern Colorado non-profits.  For fun, she enjoys spending time in the mountains and on the beaches with her husband, daughter (a CSU Ram), and their dog Buddy. 
Colleen is a graduate of Colorado State University with a degree in Speech Communication as well as the Fort Collins Chamber of Commerce Leadership Fort Collins program. She is also a professionally trained leadership coach.
Colleen's excellent reputation around the office comes from her extravagant energy, humor, and contemporary ideas.