Volunteers provide transportation and errands
A Little Help volunteers are more than just a ride service, they are companions who are also available to help with shopping lists, bring in and put away groceries, take notes at medical appointments, and offer help getting to and from the car.
We request at least 5 business days' notice for transportation requests. We can typically accommodate one ride per household per week (up to two in our rural Branches). Transportation requests should be fewer than 8 miles one-way (but can be farther in our rural Branches).
Destinations typically include but are not limited to: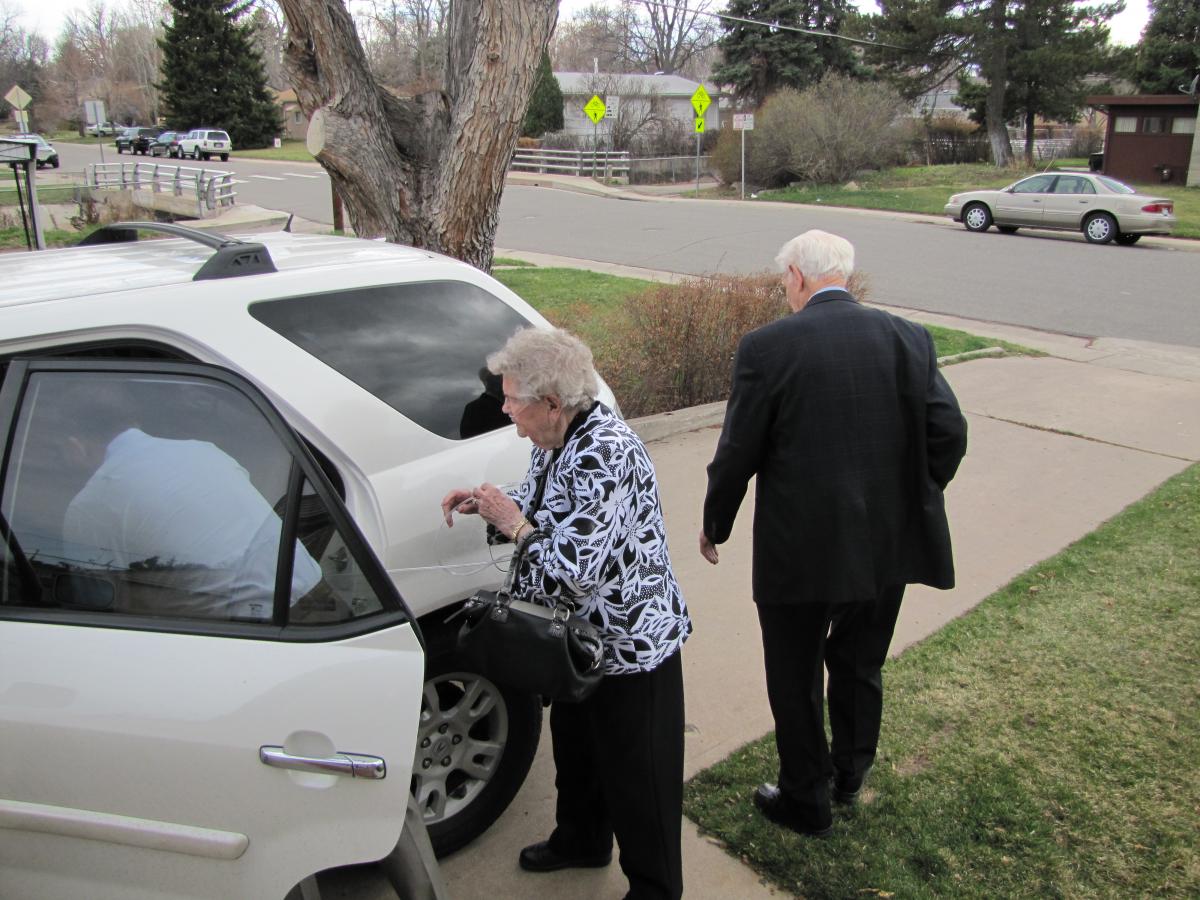 Grocery stores
Medical appointments
Beauty appointments
Places of worship
Fitness classes
Social and educational events
Some notes on transportation:
Volunteers use personal vehicles to pick up members from their homes, providing transportation within a reasonable distance and time commitment.
We can transport members who are able to get in and out of a vehicle with limited support. (because volunteers use their own vehicles we are unable to transport members in wheelchairs)
Rides are dependent upon volunteer driver availability. When making requests with the office, please allow a minimum of 5 days' notice.
We can typically accommodate one ride per household per week.
We run background and motor vehicle record checks on all volunteer drivers.
Colorado volunteers are protected under the Good Samaritan Law.
We do not reimburse mileage, but it is typically a deductible charitable contribution for income tax purposes.
Parking fees that may be incurred during service should be paid by the member being served.
Errands
Volunteers run errands on behalf of A Little Help members. Members are responsible for any costs associated with the errand.
Examples of errands include:
Grocery shopping
Prescription pick-up
Getting packages to the post office
Bringing in Mail
Taking out trash
Laundry assistance
Transporting small items to donation centers
Pet walking