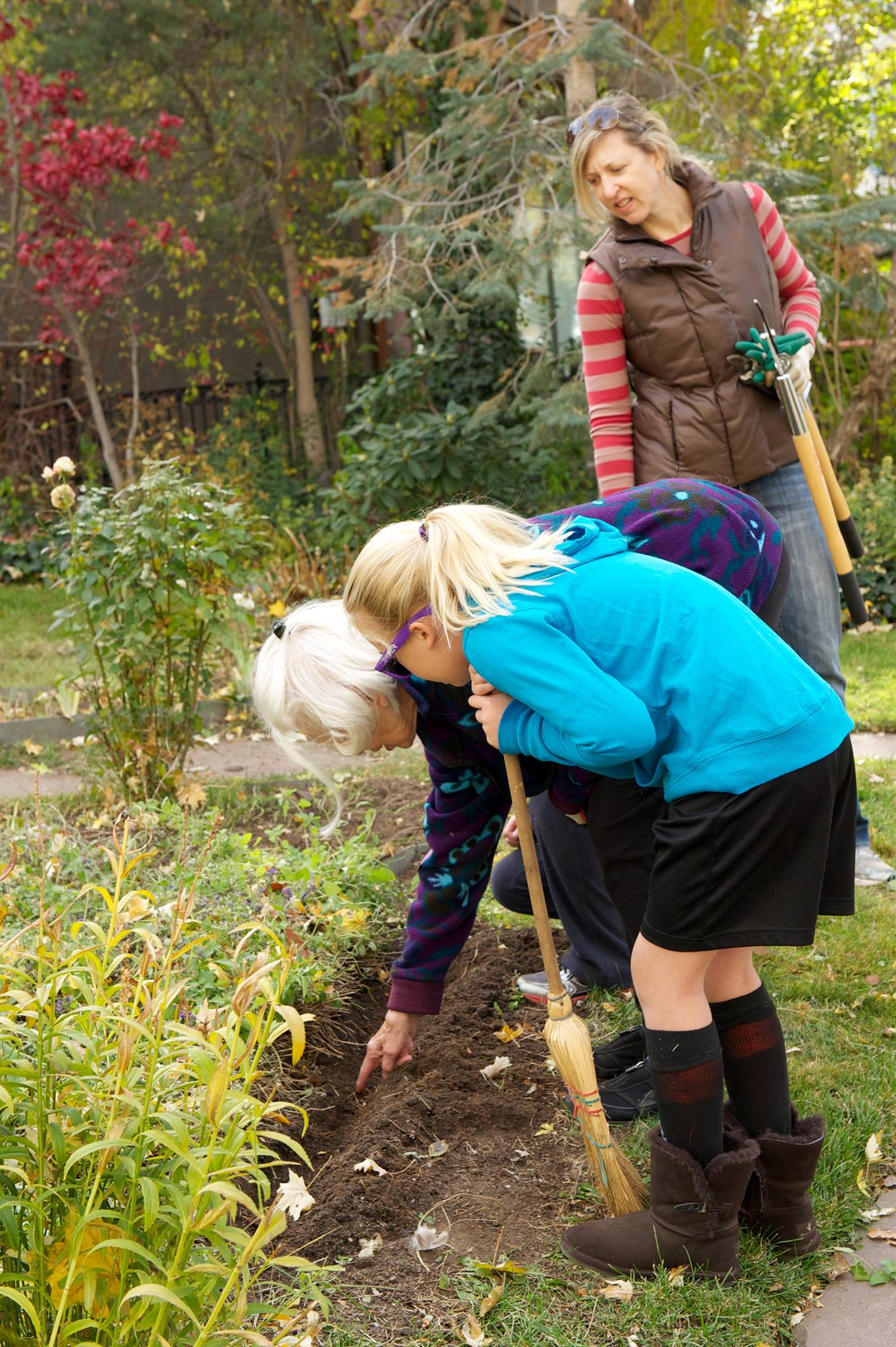 Planned Giving: Leave your Legacy
A Little Help's mission of connecting neighbors to help older adults thrive is simple. The services we coordinate and the connections we forge are profound.
Our work provides a life-affirming impact on every older neighbor in every community we serve.
The support of our entire community is required to ensure the continued availability and future sustainability of our vital services and programming.
A planned gift is an investment that reflects your belief in the importance of A Little Help and of our mission. A Little Help has been serving Colorado communities for over a decade. By starting to build an endowment today, we are ensuring that our vital, and much-loved, organization will be fulfilling its mission for the many decades ahead. Your planned gift to A Little Help leaves a lasting legacy in your community.
As a charitable organization, A Little Help sustains its activities and thrives largely through the generosity of people like you. For that, we are truly grateful.
More than 80% of Americans contribute to a nonprofit at some time, and it is possible to continue this support through a planned gift or charitable bequest. What better way to thank an organization that has had an impact on your life or community than to make a contribution from your estate that will provide sustainability?
There are many ways you can leave a lasting, generational legacy in your community:
Name A Little Help as a partial beneficiary of your IRA, retirement, or pension plan.
Name A Little Help as a beneficiary of an existing life insurance policy, or purchase a new life insurance policy naming A Little Help as the beneficiary.
Remember loved ones with a memorial gift to A Little Help.
Leave a gift in your will for A Little Help. Less than 8% of all wills contain a charitable provision. Yet, imagine the positive impact on our community if everyone made a donation to a favorite nonprofit, even a modest gift. You can leave a specific dollar amount or a percentage of your assets to A Little Help. The provision can be part of a new will or added to your existing will with a simple amendment, called a codicil.
Encourage family members and friends to leave gifts to A Little Help or other favorite nonprofits in their wills. 
Ask for donations to A Little Help or other organizations in lieu of flowers for memorial services, celebrations of life, and funerals.
Consider using assets for your charitable gift. These can include, but are not limited to: stocks, bonds, CDs, real estate, vehicles, art, and jewelry. Such gifts may even provide tax savings to you and your family.
Ask your financial advisor to include charitable giving as part of their counsel to other clients.
Please contact Executive Director, Hilary Simmons for more information about leaving your legacy. hilary@alittlehelp.org  |  720-242-9032